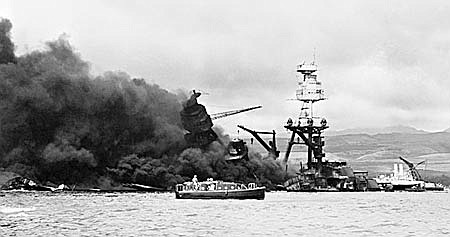 U.S. Navy archive photo
USS Arizona sinking at Pearl Harbor, Dec. 7, 1941.
Stories this photo appears in: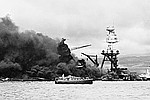 Today, Dec. 7, is Pearl Harbor Day, and each year we are asked to ponder the impact of the 1941 attack in today's world. Considering the event changed the United States forever and subsequently humankind, that is a pretty large task.