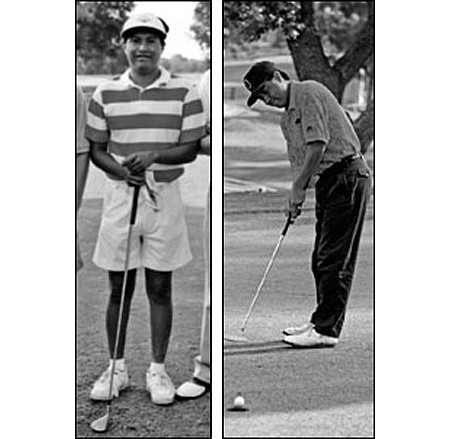 Marty James during his record-setting state championship days at Mingus Union High School (left) and on the links in Prescott today.
Stories this photo appears in: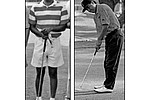 Whatever Happened To... Marty James
When he was in grade school, Marty James was a legend at the old Peck's Lake golf course; he would later go head to head against Tiger Woods
He started playing the game at the old Verde Valley Country Club at Peck's Lake when he was 4 years old. Once Clarkdale's Marty James stepped onto the golf team at Mingus Union High School as a freshman in 1988, he was already one of the best prep golfers in Arizona.