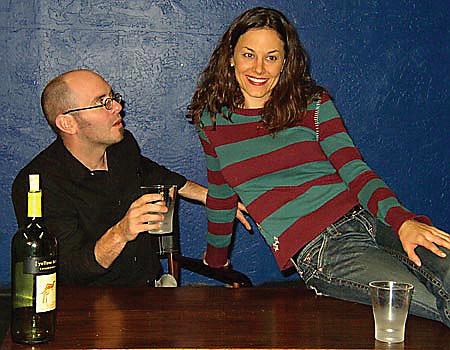 VVN/Michelle Borgwardt:
Writer Michael Waterman (Mike Levin) and assistant Abby (Laura Cooper) share a flirtatious moment in Fiction, by American playwright Steven Dietz.
Stories this photo appears in:
Some things are best left unknown. Successful married writers Linda and Michael Waterman soon realize this fact. When this unusually honest couple decides to share their journals, the boundaries between past and present, fact and fiction, trust and betrayal begin to break down. No life, it turns out, is an open book.