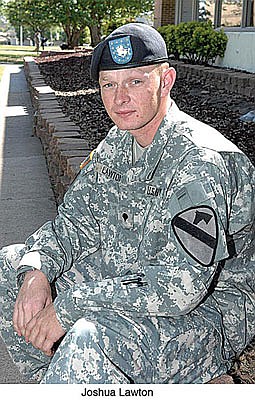 Photo by Larry Simmons
Army Spec. Joshua A. Lawton recently returned from a 15-month deployment to Iraq in support of Operation Iraqi Freedom. He is assigned to the 1st Cavalry Division at Fort Hood, Texas.
Stories this photo appears in: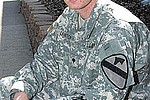 here's no fast way of "getting back" to normal for soldiers who are deployed away from home for more than a year. Separation from loved ones and friends, along with an accustomed way of life can be hard for even the toughest GI.
By By Phyllis Hanson
June 14, 2008