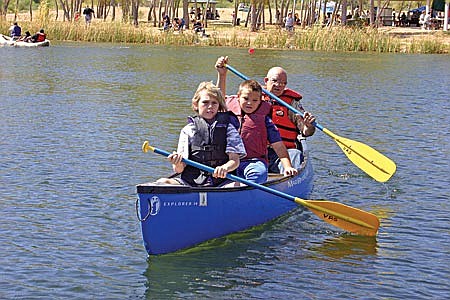 Parks Director Les Bovee says one of the more popular attractions has always been the canoe rides. Both adults and children love to get in the water and paddle around. Originally, when the main events were in the mesquite area of the park, the canoe trips were on the river itself. When the lagoons were built, it seemed a natural place for people to get into a stable canoe without assistance.
Stories this photo appears in: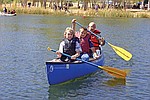 Few in Arizona can claim to live near a river, much less, near a river that flows all year round. The Verde River's sparking voice and the other world of wildlife and recreational opportunities it affords makes that proximity a very special reality for habitants in Central Arizona.
By Jon Hutchinson
September 18, 2008