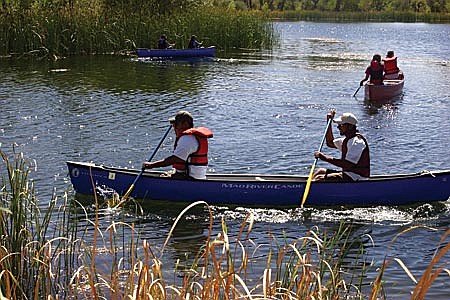 Do you want to experience the Verde River from a canoe? Guided canoe rides are being offered as part Verde River Days on Sunday, Sept. 28. Sponsored by the Verde River Citizens Alliance, the only cost will be the entrance fee to Dead Horse Ranch State Park. Trips will leave at 8 and 10 a.m. Reservations can be made by calling Marsha Foutz at 634-8738.
Photo by Dan Engler

Stories this photo appears in: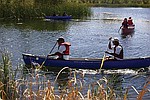 Few in Arizona can claim to live near a river, much less, near a river that flows all year round. The Verde River's sparking voice and the other world of wildlife and recreational opportunities it affords makes that proximity a very special reality for habitants in Central Arizona. No wonder the annual of Verde River Day has spanned a generation this year. It is a celebration of life on the river.