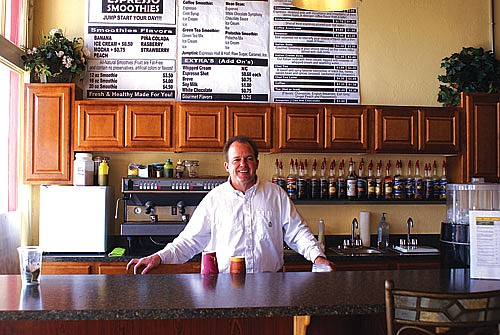 Mark Woodburn's espresso and smoothie business Jump Start is back up in a new location thanks to old friends who knew how to lend a hand.
Stories this photo appears in: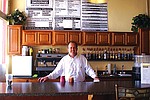 You could call this story a "Sus-Pender", and it would certainly qualify as such. However, it is actually just a "Pender" story, Lisa and Tom to be precise, and of how their last-minute, at the brink of disaster help, breathed new life into Mark Woodburn's Jump-Start Espresso and Smoothies business.
By By Fred Dorfman
April 7, 2009