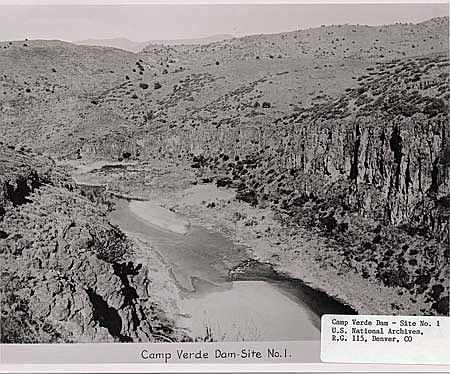 The Rio Verde Canal Company planned to build a 205,000-acre-foot dam and storage reservoir at the Horseshoe site, a diversion dam downstream near where Bartlett Dam is today, and 69 miles of canals to bring the irrigation to Paradise Valley.
They also envisioned a dam on New River to capture that stream's floodwaters along with excess water coming through the canal. From the New River dam, another 60 miles of canals would carry water west to another dam on the Hassayampa River.

Stories this photo appears in: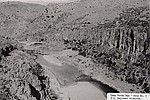 CAMP VERDE - Embedded in the last step leading to the museum of the Camp Verde Historical Society is a three-inch diameter bronze disk.
By Steve Ayers
August 18, 2009