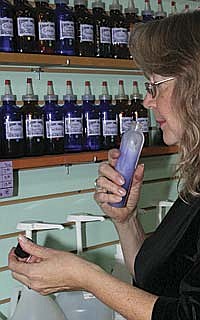 VVN/Raquel HendricksonIsolde Dryer tests the scent of a lotion she is creating, one of the many specialty products sold at Desert Dancer, a Reader's Choice winner for best gift shop six years in a row.
Stories this photo appears in: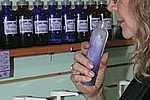 People like to be pampered. In fact, sometimes they really need to be - especially after the stressful holiday rush.
By Raquel Hendrickson
December 17, 2009