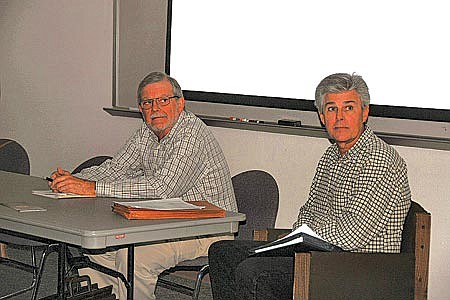 The Panel also included Bob Carabell, rebutting for the designation and Ron Volkmann speaking against the Designation.
Stories this photo appears in: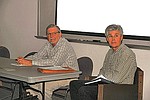 Legislation for a National Scenic Area was loudly and overwhelmingly endorsed at the June 11, 2009 meeting of the Big Park Regional Coordinating Council (BPRCC). Council representatives voted after hearing a lively panel discussion of the issue and a lengthy follow-up question and answer period with the over-flow crowd.
By By Gail Shaw Simpson
July 1, 2009