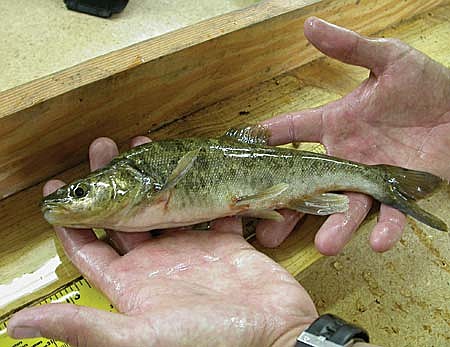 Courtesy of U. S. Fish and Wildlife Service
The Verde Trout is also known as the roundtail chub (Gila robusta), a very close relative of an-other chub known as the headwater chub (Gila nigra). It is difficult for even an expert to tell the two apart. However, the two fish have two distinct differences. First, they are genetically different from one another. And second, the headwater chub is a candidate for the endanger species list and protected by Game and Fish's regulations from being fished.

Stories this photo appears in: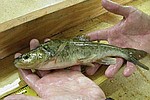 CAMP VERDE - There is an odds on chance that if you go to Fossil Creek next weekend to hook a Verde trout, that you will in fact be reeling in a lesser known but very much endanger spices of chub instead.
By Steve Ayers
September 26, 2009