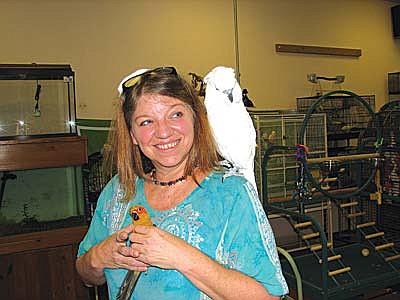 Village resident Roxanne James manages Village Pet Supply in the Outlet Mall. Her business is called "Birds Fly Free" because she carefully trims their wings so they can glide to soft landings but remain unable to fly off into danger. If you purchase one of her birds, she offers unlimited free trimming because she enjoys keeping in touch with the birds and their new people friends.
Stories this photo appears in:
Villager Roxanne James would be the first person to tell you that the epithet, "bird brain" is a misnomer. She has been in the uncommon business of raising birds for the past nine years.
By By Larry Frei
August 2, 2010