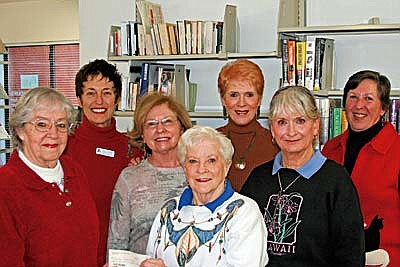 Front row left to right:  Dotte Vande Linde, SPL in the Village Site Manager, Joan Roberts, Sherry Alstrin (presenting the check), and Mary Dove, Village Fine Artists and Craftsmen. Back Row left to right:  Anne Uruburu and Ann Meiggs, SPL Board of Trustees, and Carolyn Fisher, Big Park Council Rep.
Stories this photo appears in: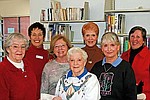 What a show of enthusiasm and support we are seeing for Sedona Public Library in the Village!
By By Ann Meiggs
February 24, 2010