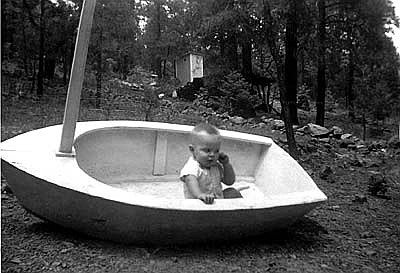 This is a boat Kevin Presmyk's father Wally Presmyk built at their cabin at Dairy Springs by Mormon Lake for Kevin and his brothers and sisters to float around in. It was in June 1959. Photo submitted by Dottie Presmyk of Camp Verde.
Stories this photo appears in: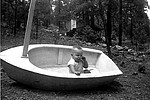 There's no surprise about the day Boomers remember most often. By a wide margin, it's November 22, 1963, the day John F. Kennedy died. Not only do Boomers remember it, they remember where they were and what they were doing.