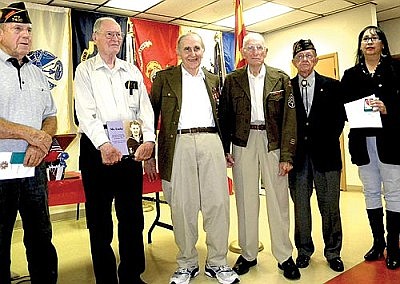 VVN/Jon Hutchinson
From left, Frederick Max Klootwyk, Joe Beatty, Robert Salkind, William Farver, Nova C. Frasher and daughter Veronica Contreras for her late father Frank Contreras, who passed this spring. The wife of deceased Sgt. Thomas L. Lester was not able to attend to accept his award.

Stories this photo appears in: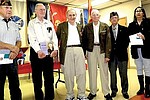 The Veterans of Foreign Wars Bert Black Post 7400 held a public ceremony Monday to recognize and honor U.S. military veterans engaged in the battle for Manila and the Philippine Liberation in 1945.