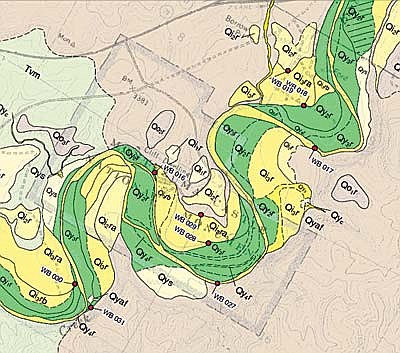 The green portions on the map constitute the Holocene floodplain alluvium, the deposits laid down over the last 10,000 years that constitute lateral limits through which the subflow travels. Subflow is treated as surface water under Arizona law. Wells within the subflow zone may some day require a surface water right.
Stories this photo appears in:
VERDE VALLEY - A two-year survey by the Arizona Geological Survey, determining the "bright line" along the Verde River and its tributaries, is complete.
By Steve Ayers
November 9, 2010