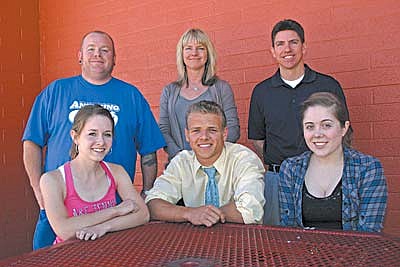 VVN/Philip WrightMingus Union AP teachers posed with three of their AP students last week on campus. Back row, Tyler Novak, left, Laura Logsdon, Craig Mai, front, Megan Martinez, Logan Kitchen, Chloe Kramer.
Stories this photo appears in:
Mingus is one of only 388 public school districts in US -- one of only six in Arizona -- honored by the College Board as an AP Achievement District.
By Philip Wright
April 8, 2011