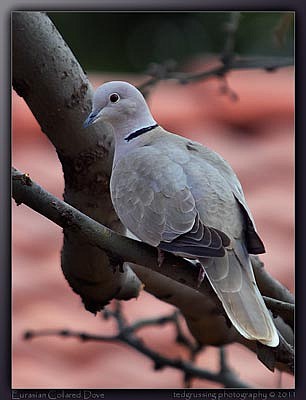 Eurasian collared dove
Stories this photo appears in: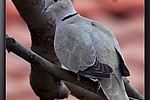 ... I'll not send out my catch from a fishing adventure this afternoon. Around mid afternoon Corky and I decided to make the trek to Bubbling Ponds in Page Springs and see what we could find. Because of the coolness, Corky opted to stay in the van whilst I headed out. Fish were jumping in one of the ponds and I decided to take the challenge and see if I could get some shots of one jumping.
By By Ted Grussing
March 23, 2011