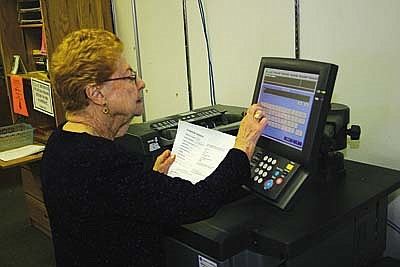 Making photocopies for teachers is what Lovey Warner does on most days while volunteering at Mingus Union High School. She shows up at 7 a.m. each day and usually puts in three to four hours.
Stories this photo appears in: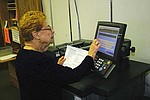 Most public school districts have always appreciated volunteers. But in today's crisis climate of school budgets, volunteers are becoming especially appreciated – and necessary. Sometimes, at some schools, volunteers may very well make the difference between a certain task or activity being accomplished or not.
By Philip Wright
May 2, 2011