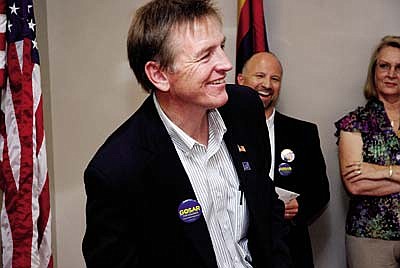 Gosar to address Mingus Mtn. GOPNov. 8The featured speaker at the November Mingus Mountain Republican Club meeting will be Congressman Paul Gosar.  Dr. Gosar will discuss the "Fast and Furious" scandal that is getting national publicity, border security problems, efforts by House Republicans to reduce spending, and other issues being discussed in Congress.  Meetings are held at the VFW, 705 E. Aspen St., Cottonwood.  Doors open at 11 a.m. and a lunch is available.  Please call 639-4753 for more information and to make reservations.
Stories this photo appears in: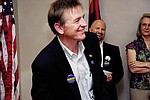 Solar Block PartyNov. 5Clarkdale Solar Ambassadors Karen & Brian Daniels, Pat & Carrie Kinnison, Nick & Debbie Hunseder and Vic & Ann Viarengo are having a get-together celebrating Clarkdale's first ever "Solar Block Party" for people thinking about solar power.Check for more listings!