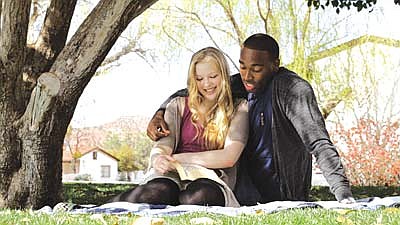 Open Call for ActorsSept. 9Actors and aspiring actors are invited the Zaki Gordon Institute for Independent Filmmaking from 5 to 8 p.m. Meet the new ZGI filmmakers and get your information into the database. Hors d'oeuvres and beverages provided.The Actors Open House is at Yavapai College's Sedona Center for Arts & Technology, Room 34, 4215 Arts Village Drive, Sedona.This is a great opportunity to meet the new class of Narrative and Documentary filmmakers. You will get a chance to sit in front of the camera and talk about yourself. Students then use these video clips as a reference when they are casting their short films.Call (928) 649-4276 for more information.
Stories this photo appears in:
Free prostate cancer screening at VVMCSept. 22September is National Prostate Cancer Awareness Month and the Cancer Centers of Northern Arizona Healthcare at Verde Valley Medical Center (VVMC) is sponsoring a free prostate screening.Check for more listings!