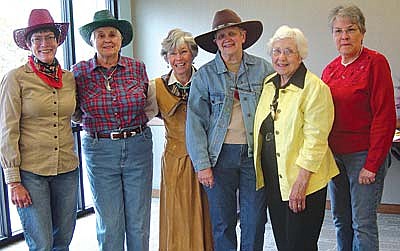 From left, Library Board of Trustees -- Connie Gilmore, Joan Lambard, Margo Mitchell, Thelma Fisher, Dede Ewald, Liz Fuller (Tyler Harding not shown).
Stories this photo appears in: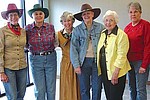 COTTONWOOD -- Betty Boyd was named 2011 Volunteer of the Year at the Cottonwood Public Library Volunteer Appreciation Luncheon. Tristen Stanley was named 2011 Teen Volunteer of the Year. Each received a plaque expressing the gratitude of their good works. Every year the staff at the library chooses the most deserving adult and teen volunteer from amongst the many candidates. "It's not an easy task," says Mary Griffith, Library Coordinator. "If we could, we would name each and every one of our volunteers the Volunteer of the Year!"