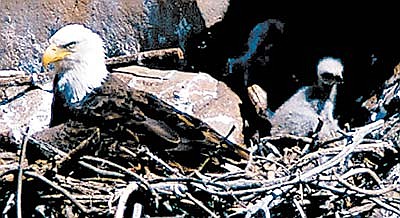 Federal Judge William Campbell has ruled that Arizona's desert nesting bald eagles will remain off the endangered species list, at least until the U. S. Fish & Wildlife Service completes its court-ordered review of a previous decision that would remove the birds permanently.
Stories this photo appears in: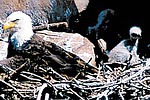 PHOENIX - The federal judge hearing a case concerning the Arizona bald eagles' removal from the endangered species list has ruled the birds will remain off the list, for now.Judge David Campbell ruled in November that the U.S. Fish & Wildlife Service acted improperly when the agency issued a decision in February 2010 stating that the eagles did not qualify as a distinct population segment and therefore were ineligible for protection under the Endanger Species Act.
By Steve Ayers
January 15, 2012