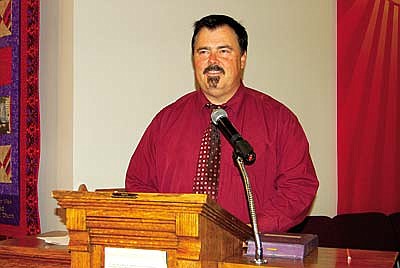 Courtesy PhotoStanding before its historic pulpit is the Rev. Matt Colby, newly appointed senior pastor at Mountain View United Methodist Church. The pulpit was first used in 1921 by Clarkdale Community Church, Methodist Episcopal – a forerunner of the Cottonwood church that this year is celebrating its 100th anniversary as a church in the Verde Valley.
Stories this photo appears in:
A passion for youth ministry and a striving for multi-generational and diverse service to others are attributes the Rev. Matt Colby brings to Cottonwood's Mountain View United Methodist church.