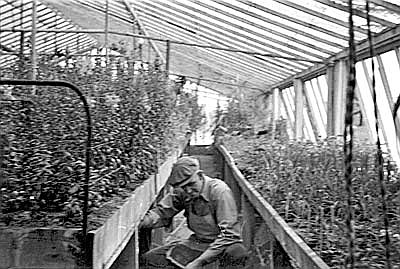 Original photographs of Verde Floral in Old Town Cottonwood shows its modest start across from North 4th Street and North Main. At the time, cut flowers were kept in an old icebox and steam heat for the greenhouse was hand-operated, which meant the Calverts had to get up three times a night to let steam through the pipes.
Stories this photo appears in: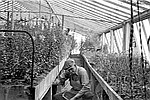 The business began in the garage of John and Debbie Calvert on Main Street in 1939, financed with $2,000 borrowed from Valley National Bank.
By By Annabel V. Sclippa
June 1, 2012