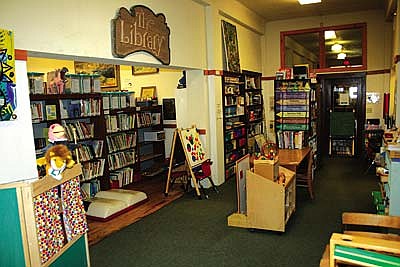 It's crowded, but the main room of the Jerome Public Library serves the town very well.
Stories this photo appears in:
JEROME – It has taken time for this project to become a reality. But, as anyone familiar with that indomitable volunteer spirit that lives in Jerome knows, or as anyone who has watched over the years as Librarian Kathleen Jarvis tenaciously completes one project after another can tell you – if you don't start it you can't finish it.
By Philip Wright
June 5, 2012