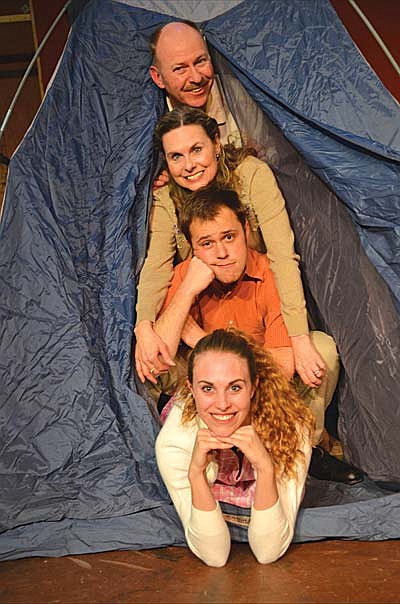 Camping out with the family in Shifting Gears at Canyon Moon. Top to bottom: Henry (Michael Peach), Annie (Tricia Greer), Junior (Tony Latham) and Karen (Katarina Crawley). Photos by Beverly Copen
Stories this photo appears in: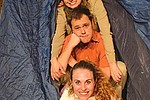 It is summer 1961. In their cabin by the lake, Henry and Annie arrive for their traditional Memorial Day gathering with their two children.