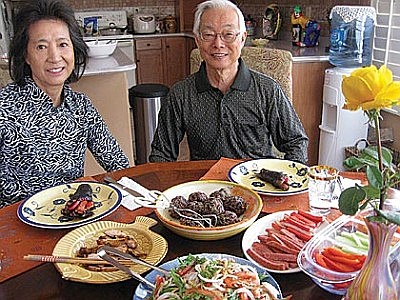 Sue and Bob Tawara sitting before their delicious Korean luncheon
Stories this photo appears in: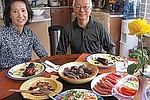 Sue Tawara, a participant in Suzie's Zumba classes at The Hilton Spa, brought a platter of delicious rice balls to holiday party at instructor, Marlene Hubbard's house. Suzie was captivated by the distinctive taste and visual appeal of the rice ball. One thing led to another including an invitation to Sue's home to demonstrate what she called "real" sushi.
By By: Jeff and Suzie Dunn
July 26, 2013