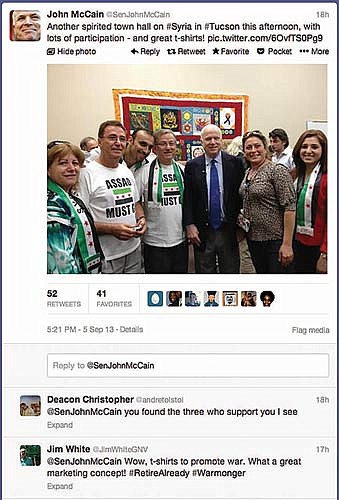 Sen. John McCain, R-Ariz., ran into stiff opposition at a "spirited" Phoenix town hall hearing this week over his vote in support of military action against Syria. But not everyone disagreed, as his Twitter photo with supporters showed. (Photo by Sen. John McCain's office)
Stories this photo appears in: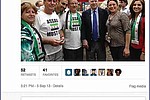 Aerospace and defense companies, many with operations in Arizona, have seen a rise in stock prices since U.S. officials first started talking about military action against Syria last month.
By BY BRANDON BROWN&#226;<!--1up-128-->-
September 10, 2013