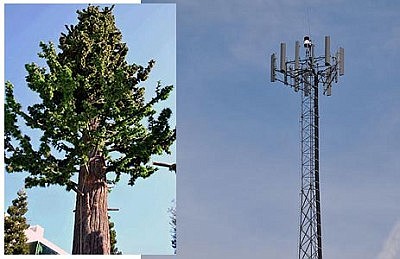 Cell towers, disguised or not, have been a topic of controversy in Cottonwood.
Stories this photo appears in:
The Cottonwood Council chambers was standing room only Tuesday. Not everyone was thrilled with an ordinance eventually approved 4-to-2 by the Council. Ordinance 600 modifies the city's code on wireless communication or cell towers so that they could be approved to a height of up to 90-feet tall.
By Jon Hutchinson
September 19, 2013