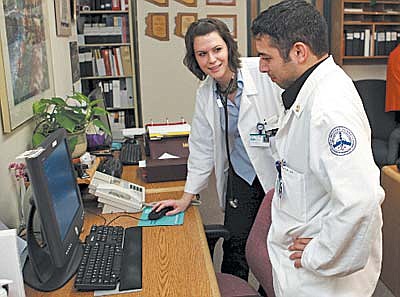 Verde Valley Medical Center measures its data use daily, a chore that would be diminished by the presence of broadband and allow the hospital to more aggressively provide care based on what patients need.
Stories this photo appears in:
Community leaders are looking to broadband for reliable internet service that would expand the reach of telemedicine for the Verde Valley's most rural residents and attract businesses.Verde Valley Medical Center's director of telehealth, Gigi Sorenson, said the hospital relies on wireless providers to serve the hospital's needs."Is it perfect all the time? No," Sorenson said. "Are there dead zones or areas where there is no coverage? Yes."
By Yvonne Gonzalez
April 17, 2014