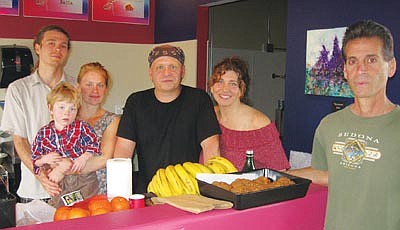 Team LOVE, from left, Lexi Horn and son Phoenix; David "Zumo" Zullo, (Aldina's son); Aldina Zullo, Tyler Ayers and Russ Gurstein.
Stories this photo appears in: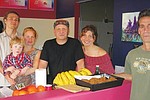 Love is not just "a second-hand emotion," if you recall the line from Tina Turner's song. Some of us LOVE to eat, some of us LOVE to cook for others, and now, The Little Organic Vegetarian Eatery or The Love Cafe in Tequa Plaza wants to provide us with LOVE-ly food. Hot, cold, non-GMO, non-irradiated, locally sourced, organic vegan soups, salads, wraps , pasta, juices, smoothies, Peruvian-sourced coffee, cacao mochas, appetizers and desserts.
By By Jeff and Suzie Dunn
January 24, 2014