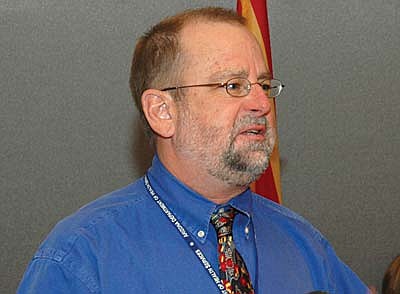 State Health Director Will Humble (Capitol Media Services file photo by Howard Fischer)
Stories this photo appears in: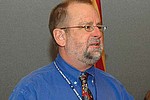 PHOENIX -- State Health Director Will Humble acted illegally in denying access to medical marijuana to people -- many of them former soldiers -- suffering from post-traumatic stress disorder, an administrative law judge has ruled.Judge Thomas Shedden said Humble relied solely on the lack of scientific "peer-reviewed' studies in determining that PTSD should not be added to the list of conditions for which marijuana could be made available. But the judge said the health chief should also have considered the testimony of doctors and nurses who said the drug has helped their patients.Humble said Friday he is studying the ruling but has not decided whether he will follow it. Under state law, Shedden's decision is merely a recommendation and Humble has until July 9 to decide whether to reject it.
By Howard Fischer
June 6, 2014