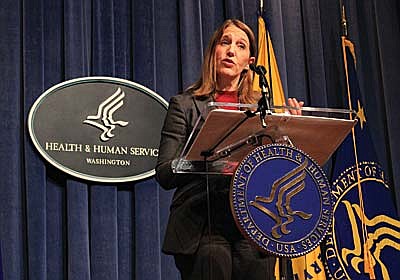 Health and Human Services Secretary Sylvia Burwell in February announced 2015 enrollment for Obamacare, which topped 11.4 million nationally and 204,000 in Arizona. Those numbers were up from last year, but could take a hit in the latest Supreme Court challenge to the law. (Cronkite News photo by Jessica Boehm)
Stories this photo appears in: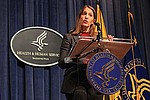 WASHINGTON - More than 155,000 Arizonans could lose the federal assistance that helps them pay for health insurance, if the Supreme Court rules against the administration in the latest challenge to Obamacare to be argued Wednesday.
By By Jessica Boehm
March 7, 2015