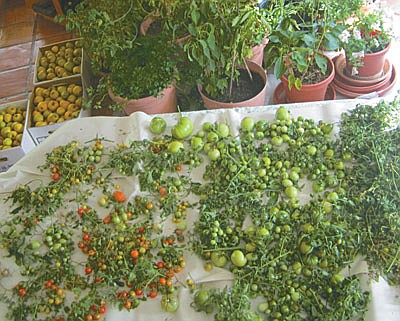 When the first frost warning is issued for Sedona, it's a signal to harvest remaining veggies and bring them inside. Many tomatoes can ripen indoors. If green, they can be fried, made into chutney or pickled.
Stories this photo appears in: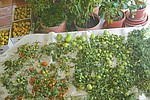 When the weather pattern changes from monsoon to North Pacific cold fronts, we experience the first chill, winds bringing the end to summer gardens. This normally occurs by Halloween or shortly thereafter, but the end of October is a pretty reliable benchmark for expecting our first frost in Sedona.
By Richard Sidy
October 1, 2015