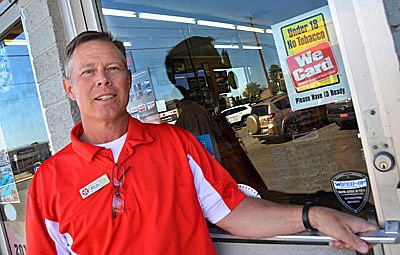 Suzy Q owner Rob Harrison: "When you tell people, you can't buy cigarettes until you are 21, but you can fight and die for their country. Where does it end? Do we put the adult age to 21 and tell them they are all babies until 21 or do we do something that makes sense and make it the same for when you are an adult." (VVN photos by Vyto Starinskas)
Stories this photo appears in: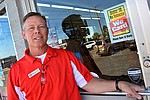 Cottonwood could soon become the first city in Arizona to raise legal age for the purchase of tobacco products for those younger than 21.
By Jon Hutchinson
April 21, 2016