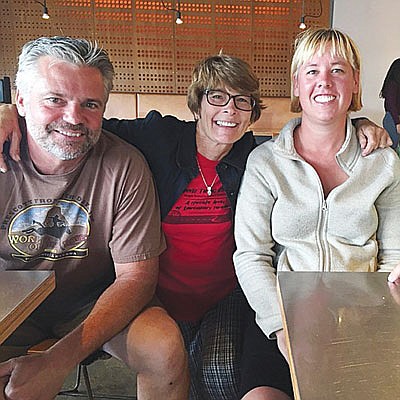 Mile High Mobile Food Coalition members Dan Thomas (left) and Carol Chandler (right) made a pitch to Clarkdale Town Council Aug. 9 concerning its proposed mobile food vendor ordinance, asking for uniform standards among communities. Member Ann Flaherty is pictured in the center. (Courtesy photo)
Stories this photo appears in: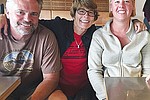 CLARKDALE - Carol Chandler, a national food winner and member of Prescott's Mile High Mobile Food coalition, addressed town council Aug. 9, saying "the ordinances Clarkdale proposed are pretty fair." She just hopes that the town - - and other communities considering it - - "adopt the County's Mobile Food Unit definition and agree to universal policies."
By Tom Tracey
August 13, 2016