Tuesday, the Cottonwood City Council addressed a proposed ordinance with "tiny homes" requirements. The council agreed to send the ordinance back to the Planning and Zoning Commission after it is re-crafted by city staff to require site-built homes in neighborhoods that already feature those structures. VVN file/Vyto Starinskas
Stories this photo appears in: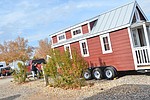 A proposed new section of Cottonwood's zoning code for tiny homes will have to wait for at least a couple more months.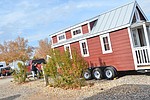 If you want to know what it's like to live like a giant, the Thousand Trails RV and Camping Resort may have the experience for you.