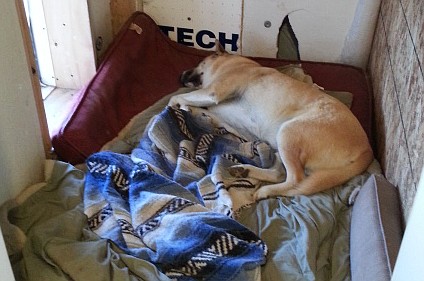 Moosie in the dog house
Stories this photo appears in:
My dogs are about to be famous. Okay, probably not famous-famous, but more famous than they are now. In the next few days their first book will be published. That's right. The illustrator is finished and my seventeenth book is on its way to publication.