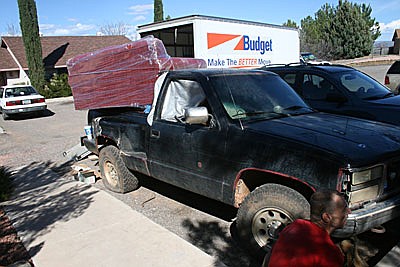 Working on a tip, Cottonwood police located Garver at a residence in the 600 Block of South 8th Street. Some items officers knew to have been taken during the burglaries were found in the bed of a truck parked at the residence registered to Garver.
Stories this photo appears in:
COTTONWOOD -- Police have arrested a 46-year-old Cottonwood man, Glen Garver, on numerous burglary charges. It was discovered Garver had been getting into a number of storage lockers in the Cottonwood area and taking items from them, according to a news release from the Cototnwood Police Department.