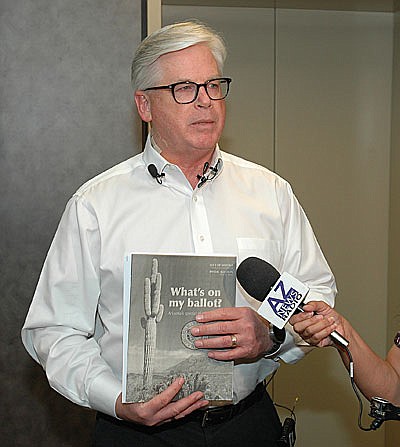 Attorney Tom Ryan details Tuesday why he believes the failure of the secretary of state's office to get all ballot pamphlets out on time means next week's special election must be postponed. (Capitol Media Services photo by Howard Fischer)
Stories this photo appears in: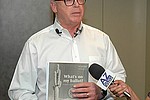 PHOENIX -- Secretary of State Michele Reagan won't cancel next week's special election even though her office failed to mail out on time more than 200,000 pamphlets with details of what's on the ballot.Reagan spokesman Matt Roberts conceded the law about when voters need to get the brouchures was broken. And while saying the fault lies with an outside company that made up mailing lists, Roberts acknowledged the foul-up is Reagan's responsibility.
By Howard Fischer
May 11, 2016