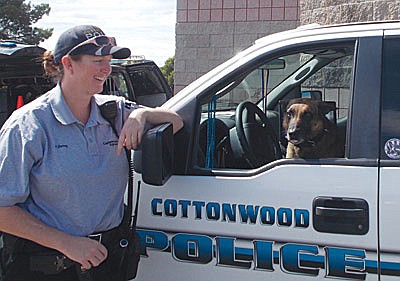 Cottonwood Ordinance Enforcement Officer Autumn Durnez advises that heat stroke is the most preventable injury your dog could suffer. (Courtesy photo)
Stories this photo appears in:
One of the most common calls for service we receive here in Cottonwood is for dogs left in parked cars especially with our days becoming warmer and warmer. NEVER leave your dog or any pet unattended in a motor vehicle. Not only is it dangerous for your pet, it is a violation to City of Cottonwood municipal code 6.08.100-Protection of animals and public.
By By AUTUMN DURNEZ
May 19, 2016