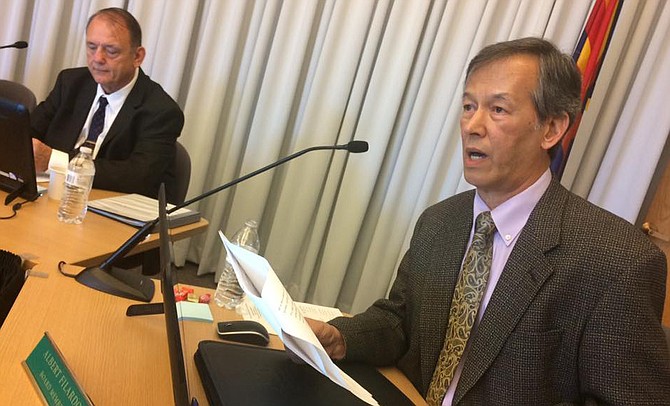 Al Filardo: "My observation is we are getting caught up in the quarrel and forgetting our mandated cause – we are to serve the educational needs of the citizens of Yavapai County. How can we know their needs if we silence their voices? Based on my years of experience as a process-improvement and organizational development champion, I've witnessed when intelligent people quarrel and lose sight of the real cause, they do incredibly stupid things. They become politically obnoxious, diplomatically inept, and intellectually bankrupt. We are all better than that!" (VVN/Bill Helm)
Stories this photo appears in:
In resigning from the District Governing Board (DGB), I'd like to share with you an analysis of what I have learned during my tenure. While I've had a feeling this day would come, I had hoped to complete my term. That is no longer possible. To put it simply, I am resigning effective December 1st because the actions taken by the majority of the DGB don't align with either my guiding principles or my sense of what is right.