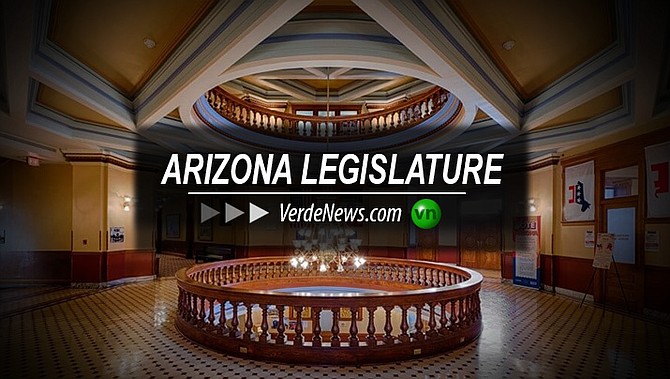 Stories this photo appears in: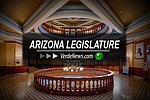 A federal court jury has awarded a former state senate staffer $1 million after concluding she was the victim of racial and sex discrimination.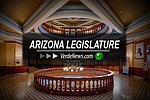 A Mesa Republican senator accused a GOP Sun City colleague Wednesday of making political threats to force him to vote for legislation.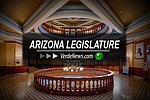 PHOENIX -- A measure to help teachers pay for classroom supplies cleared a critical hurdle Thursday as state lawmakers resurrected it from political death.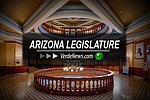 PHOENIX -- State senators agreed Monday to boost the penalty for intentional abuse or killing of pets over objections from a lawmaker who said it could make criminals out of ranchers protecting their herds.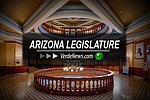 PHOENIX -- Want to keep tabs on your lawmakers and not even have to get out of your pajamas? You can -- if you have a computer.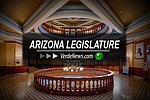 PHOENIX -- Two state lawmakers hope to do what has proven politically impossible for decades: Convince colleagues to consider sentencing reform.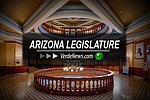 PHOENIX -- A Scottsdale Republican lawmaker wants to force city council and mayoral candidates to run with party labels, saying he believes it will help prevent liberals from sneaking into office.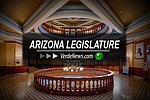 PHOENIX -- A federal judge has rebuffed a bid by the Libertarian Party to kill an Arizona law even its sponsors concede was designed to make it harder for minor party candidates to get on the general election ballot.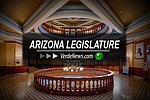 Pension costs for Arizona police officers and firefighters are rising to the point they are overburdening taxpayers, according to a legislative committee that is seeking reforms.
By By ALEXIS KUHBANDER, Cronkite News
July 8, 2017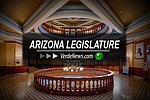 PHOENIX -- Republican lawmakers are working to line up the votes for a budget deal that would give teachers more than the 0.4 percent raise offered in January by Gov. Doug Ducey.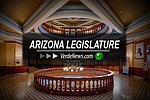 State lawmakers acted illegally in making it a crime for medical marijuana users to possess their drugs on college and university campuses, the Court of Appeals ruled Thursday.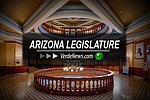 Lenders are apparently not going to get a chance to lend money to Arizonans at an effective rate of 164 percent a year.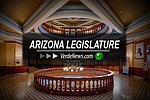 PHOENIX -- Calling the technology a method of gun control, a Senate panel voted Wednesday to preclude any mandate that Arizonans have to purchase "smart'' guns.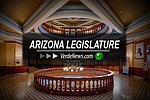 Arizona lawmakers defended themselves and the state this week against President Donald Trump's charges that millions of fraudulent votes were cast in November, saying they had seen no evidence of illegal voters in Arizona.
By By ALEXIS EGELAND, Cronkite News
January 26, 2017