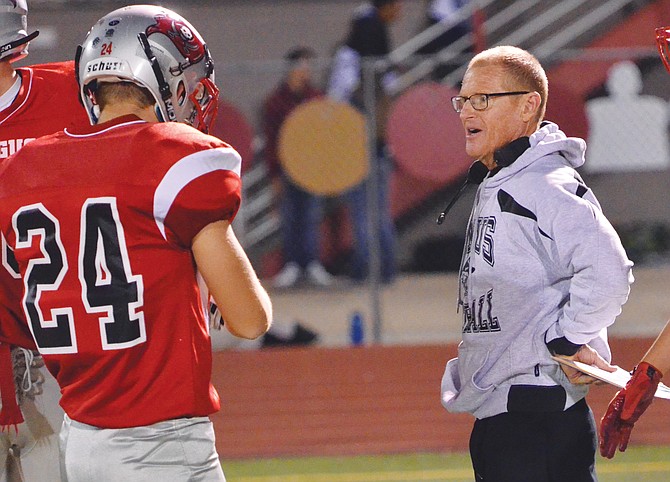 Bob Young: "We have a lot of work to do in the next nine months, but it starts in the weight room. Especially with the linemen, right now they don't have the strength or size to match up. That's what our work is for the next nine months. We would like to think when we roll out there next August that we can be Mingus caliber football. We aren't going to back down. " (VVN/Vyto Starinskas)
Stories this photo appears in:
One week after the season ended for the Mingus Union football team, Coach Bob Young looked back on his just-completed 20th season, the state of Mingus football and his reflection of the season and a look ahead to next year.