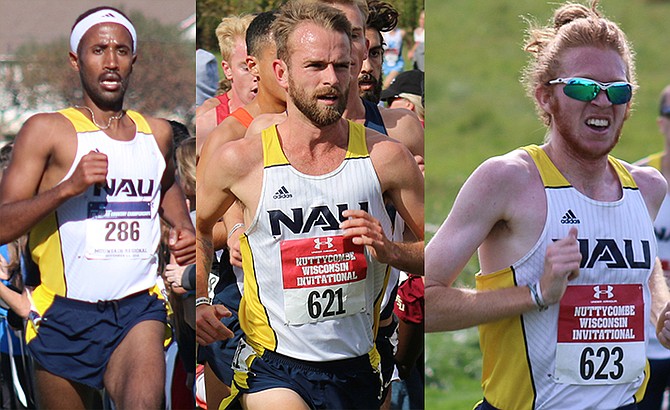 Futsum Zienasellassie, Matt Baxter and Tyler Day were NAU's top 3 finishers in Saturday's NCAA championship victory for the Lumberjacks, the first NCAA Division 1 ccrown in Northern Arizona University history. (Photos courtesy of NAU)
Stories this photo appears in: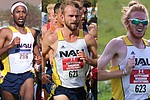 Saturday, the NAU men won the NCAA team title with a low score of 125 points. Stanford was second with 158 points and defending 2015 national champions Syracuse was third with 164 points.