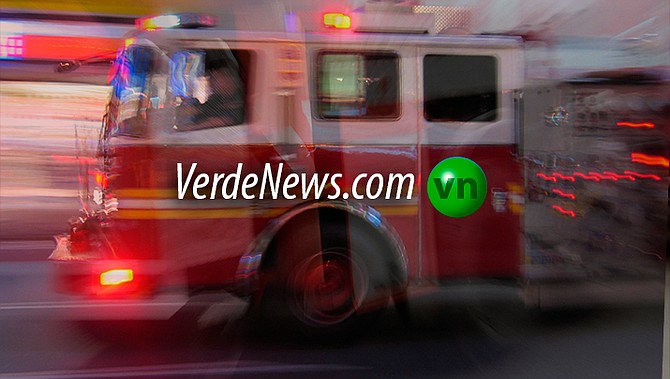 Stories this photo appears in: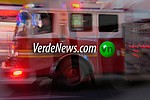 Sunday evening, Verde Valley firefighters were able to contain a Clarkdale house fire to a front room.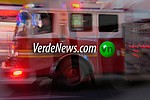 Temporary housing has been provided for a Cottonwood family following a fire at their Gila Street mobile home Monday night.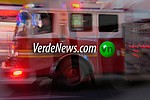 Tuesday, May 5, at about 4 p.m., the Verde Valley Fire District responded to a wildland fire in the Clarkdale area, behind the Chemical Transportation, Inc. facility, according to a news release.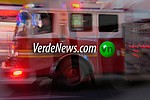 At approximately 1 a.m. Wednesday, Sedona firefighters responded to a reported structure fire at 30 Beaver Street in the Village of Oak Creek.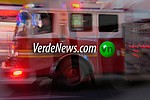 At approximately 9:40 p.m. Saturday, Copper Canyon Fire and Medical was dispatched to a report of a person stranded in the high waters on the Verde River.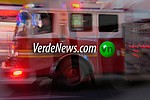 On Sunday afternoon, Verde Valley Fire District responded to an accident on Cornville Road.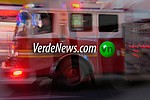 Fire authorities extinguished a stove fire in a Verde Santa Fe residence Wednesday night, according to the Verde Valley Fire District.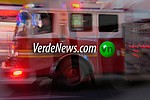 Cottonwood Fire & Medical Department responded to a structure fire early this morning at the 1500 block of East Apache Street.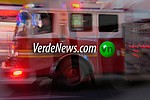 At around 6:45 p.m. June 28, Cottonwood Fire & Medical Department responded to a report of a fire in a senior residential living facility in the 100 block of South Willard Street in Cottonwood. Calls to 9-1-1 reported a fire in the laundry room of the facility.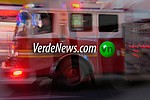 A 17-year-old boy was flown to Flagstaff Medical Center Tuesday morning after falling off a skateboard in the 4500 block of Mustang Drive in Verde Village.
By Staff Reports
September 20, 2017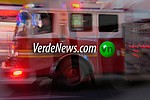 The Cottonwood Fire and Medical Department extinguished a brush fire near Dead Horse Ranch State Park Sunday afternoonThe Department responded to the call around 4:30 p.m.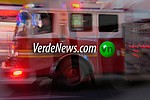 COTTONWOOD – Around 11:30 a.m. Monday, Cottonwood Fire and Medical arrived to a structure fire in the 600 block of South 2nd Drive in Cottonwood.