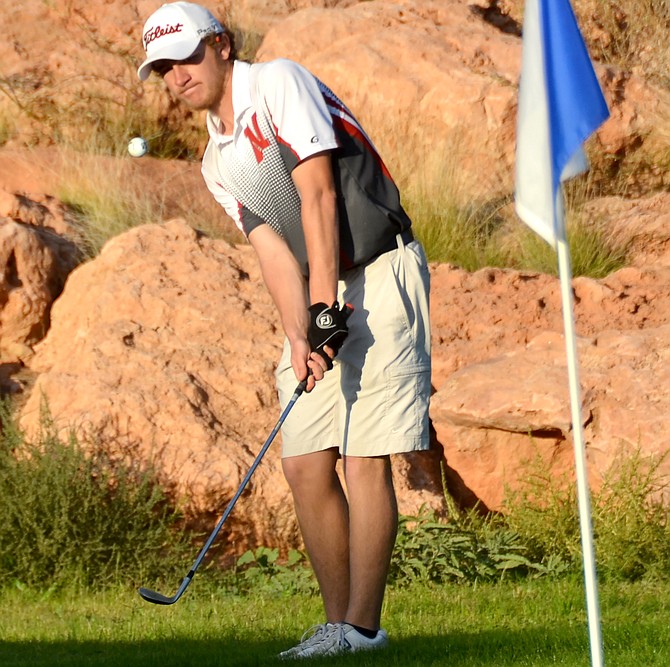 Mingus Union's Keagan Lamb hits a shot in match play at the Verde Santa Fe on Wednseday. Maruaders are making a run for state this season.
Stories this photo appears in: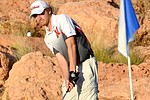 Ninth-year Mingus Union golf coach Craig Mai says his team is sitting pretty. He believes the Marauder golfers have the talent and drive to make it to state. His team started strong, went through a lull and with two weeks left in the season, they seem to be playing their best golf.