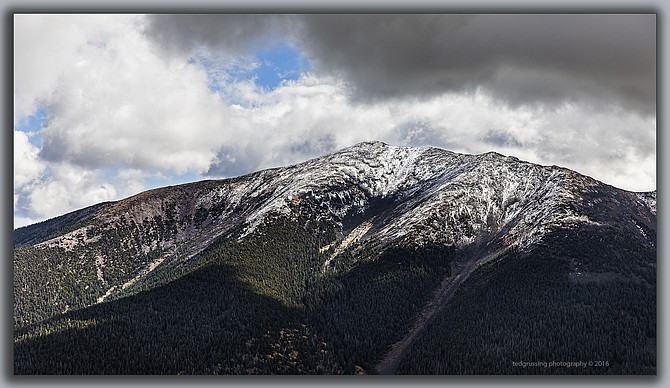 Photo by Ted Grussing
Stories this photo appears in:
The upper 2.5 … thousand feet of Humphreys Peak is captured in this image. It was snowing at the peaks and the beauty was, well just take a look. Humphreys Peak is 12, 633' and this shot captures the mountain from about 10,000' and up.