Earl Svenningsen
Stories this photo appears in: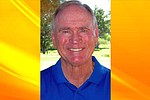 Happy New Year! VOCA's fiscal year concludes with the end of the year, so it's truly the start of a new year for us and a time to look back on our 2017 accomplishments and look forward to our challenges in 2018.
By By EARL SVENNINGSEN President Village of Oak Creek Association
January 3, 2018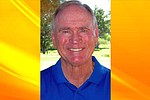 Thursday, November 16, the VOCA Activities Committee has planned a dinner and movie night that will take place in the VOCA Community Center banquet room. "The Rounders" will be the featured film, starring Glenn Ford and Henry Fonda.
By Earl Svenningsen VOCA Board President
November 1, 2017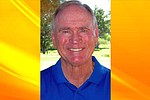 Change is inevitable and so we work and try to grow with it. Jim Kautz, VOCA treasurer for the past five and a half years, has resigned but fortunately he will stay on the Finance Committee and help formulate the 2018 budget that will be presented in November to the VOCA membership.
By By EARL SVENNINGSEN Special to The Villager
September 30, 2017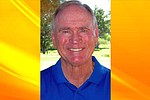 The Village of Oakcreek Association will start the Labor Day weekend celebration with its first annual Pancake Breakfast on Saturday, September 2nd from 9-11 am. Breakfast will include pancakes, eggs, sausage, orange juice and coffee or ice tea. Breakfast will be served in the Banquet Room of the VOCA Community Center located at 690 Bell Rock Blvd.
By Earl Svenningsen, VOCA President
August 25, 2017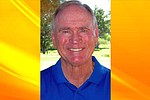 Oakcreek Country Club opened for play as a 9-hole golf course in 1968, with the second 9 holes completed in 1971. Since then, it has been a beautiful centerpiece for the Village of Oak Creek and the Village of Oakcreek Association (VOCA) community.
By Earl Svenningsen, VOCA President
July 27, 2017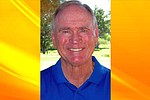 The Village of Oakcreek Association is the largest homeowner association in the Village with 2,345 properties, which represent the membership base of the association. VOCA's mission statement reads, "We will strive to protect and promote Association Member common interests and provide our Membership with reasonable and affordable recreational and social amenities and activities."
By Earl Svenningsen, VOCA President
June 23, 2017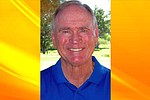 To ensure a smooth running operation as big as the Village of Oakcreek Association (VOCA), it takes a whole lot of volunteers and people working behind the scenes. Each year the VOCA membership votes two to three new members to the Board who then volunteer (or are assigned) to be Board liaisons to one of VOCA'S four main committees that direct and oversee specific departments: House & Grounds, Golf & Greens, Finance and Architectural Review & Restrictions.
By Earl Svenningsen, VOCA President
May 30, 2017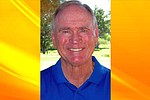 On Saturday, April 15 VOCA held its Annual Membership Meeting. Approximately 75 people attended the meeting at the VOCA community center. The results of the election for the two new board members were announced along with the By-Law and Master Declaration amendments that were put forth for membership vote.
By Earl Svenningsen, VOCA President
April 29, 2017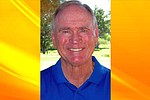 Although February is a quiet month, there is a lot of planning and preparation going into the upcoming Annual Meeting, elections and voting on changes to our Master Declarations and By-Laws.
By Earl Svenningsen, VOCA President
February 25, 2017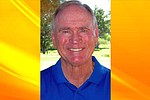 Although the election for officers to the Board of Directors of VOCA is a few months away, the deadline for candidates electing to run is fast approaching.
By Earl Svenningsen, VOCA President
January 28, 2017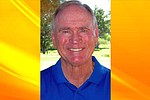 The New Year has started and a new fiscal year starts also. With the ending of 2016, VOCA finds its self in very good financial shape. We separate the Oakcreek Country Club operational accounting from the HOA finances, because the golf operations are a stand-alone entity, although wholly owned by the Village of Oakcreek Association.
By Earl Svenningsen, VOCA President
December 29, 2016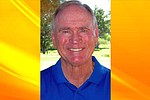 A special meeting of the VOCA membership was held on November 10 to announce the results of the Short Term Leasing and Schedule of Fines Amendments to the Master Declarations of VOCA. Approximately 80 people attended the meeting and a spirited debate ensued where both sides had a chance to voice their concerns.
By Earl Svenningsen VOCA President
December 3, 2016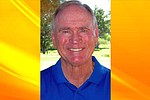 November is a busy time for VOCA – time to vote as well as analyze the past year's accomplishments and plan for the future:
By Earl Svenningsen, VOCA Board President
October 29, 2016